Språkresor till Manchester
Traditionella pubar, flera museer, lokalbryggd öl, en bred musikscen och fotboll i världsklass. I Manchester finns allting man kan önska. Från en typisk industristad till en av Englands största studentstäder på bara några år.
En pånyttfödd musikstad
Här blandas modern arkitektur med gamla tegelbyggnader och vart man än vänder sig i staden så verkar den växa och förnyas. Här finns någonting för alla smaker och med åren har det verkligen blivit en riktig studentstad. Här finns massor med erbjudanden och priserna är lägre än i södra England. Det här är ett perfekt resmål för dig som vill uppleva storstadslivet utan att vara i London.
På senare år har Manchester verkligen skapat sig ett namn tack vare sin stora musikscen. Band som Oasis, The Smiths, Take That och Joy Division kommer alla från Manchester. Nästan varje kväll går det att hitta livemusik och konserter för den som är intresserad.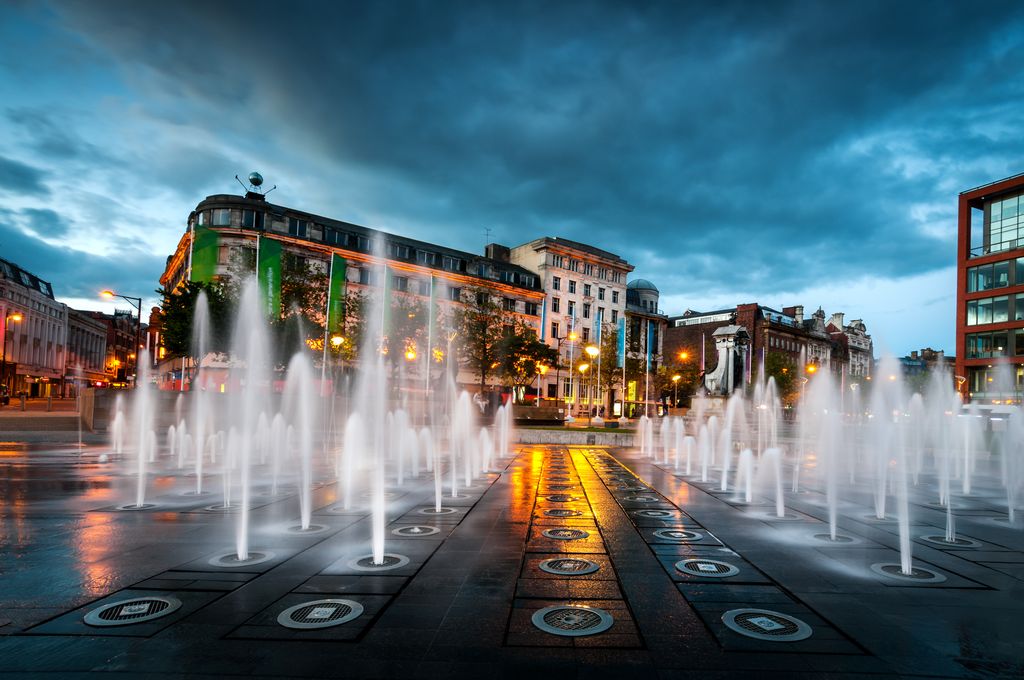 Fotboll, kultur och shopping i Manchester
Det är nästan omöjligt att prata om Manchester utan att nämna fotbollen. I staden finns två fotbollslag, Manchester United och Manchester City, som effektivt delar av landet i en röd och en ljusblå del. Manchester är på många sätt en perfekt stad för dig som är fotbollsintresserad, man kan med lätthet ta sig till klassiska fotbollsstäder som Liverpool, Leeds, Newcastle, Bolton och Birmingham.
Förutom musiken och fotbollen så finns här en uppsjö av museer, många vilka är gratis. Även shoppingen är bra i staden och här finns allt från exklusiva märken till chic vintage och de mer klassiska budgetkedjorna. Manchester har också alltid varit välkänd för sin klubbkultur, och här finns verkligen någonting för alla.
Språkskolor i Manchester
Prisvärd och charmig skola med kvalitetsundervisning i centrala Manchester.
Åk på språkresa med fokus på att spela fotboll. Upplev livet som proffs i Manchester City FC och ta både din engelska och fotbollskunskaper till nya nivåer!
Skolor » Engelska » Manchester